Newcastle Disease In Poultry, Its Diagnosis, Prevention And Control Strategies
Keywords:
Disease control, Evolution, Immunization, Newcastle disease
Abstract
Newcastle disease (ND) is a major cause severe illness in poultry birds and other wild species of bird, harshly effecting the poultry industry by mortality of many birds in result becoming cause of loss of industry. ND is very common in Asia especially Pakistan, India and Bangladesh. The cause of this disease is a virus which belongs to family Paramyxoviridae named as Avian avulavirus 1.It has different strain which is categories on the basis of their virulence. In this study we describe the new castle disease and its causes, prevention and cure as well as vaccines and immunization procedures, and also describe how can we recover our birds through different methods. Because the industrious, social, financial, communal, and environmental situations that enable endemicity of poultry in Pakistan and other developing countries of world, furthermost of the difficulties and control methods  are explained here. As we know there is no specific treatment we gave a method to minimize mortality due to ND we increased the quantitative life by adopting some measures.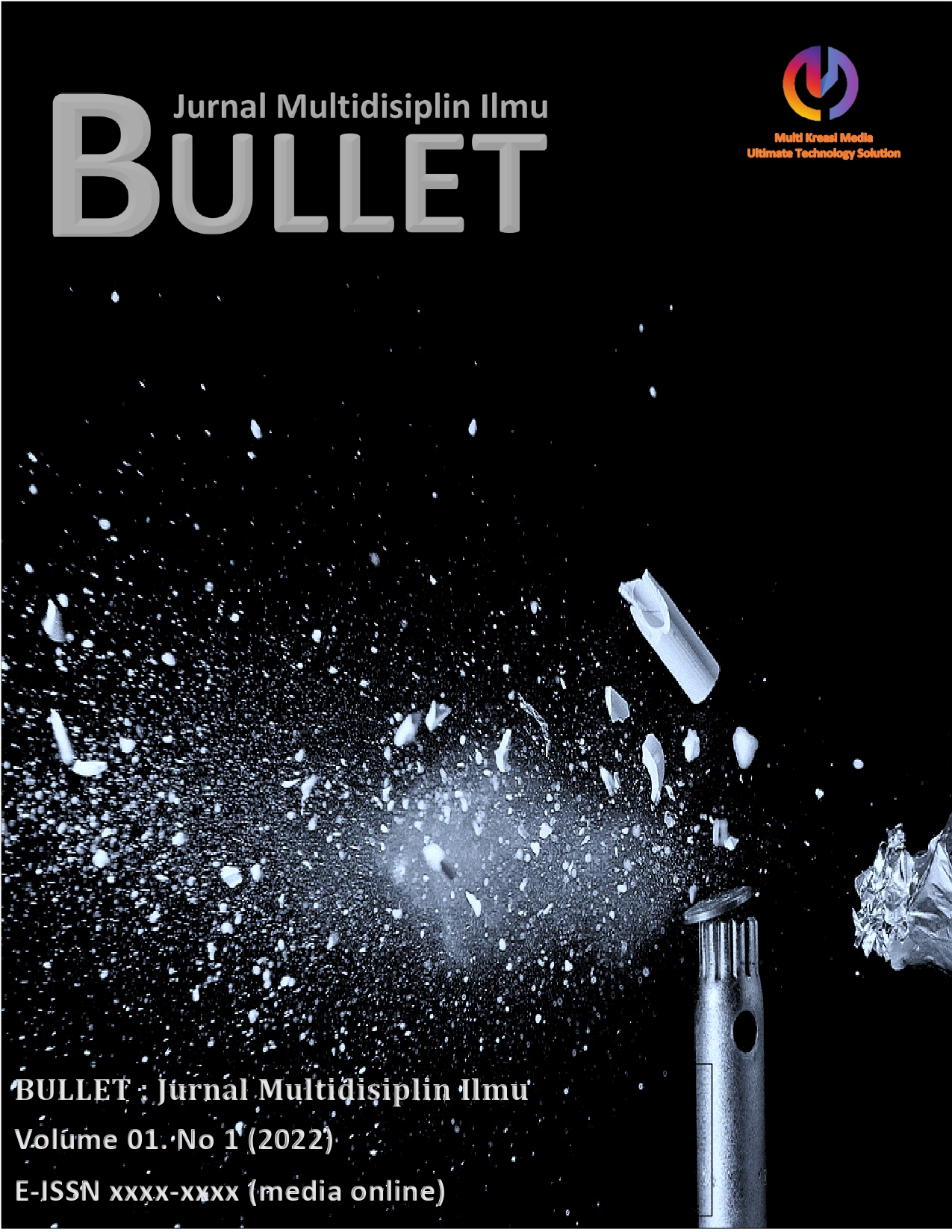 Downloads
How to Cite
Abdul Samad, Muhammad Hamza, Ayesha Muazzam, Areeb Ahmer, Sania Tariq, Afeen Javaid, Muhammad Junaid Shahid, Waseem Akram, Muhammad Zain Kaleem, & Shehroz Ahmad. (2022). Newcastle Disease In Poultry, Its Diagnosis, Prevention And Control Strategies. BULLET : Jurnal Multidisiplin Ilmu, 1(01), 1–5. Retrieved from https://journal.mediapublikasi.id/index.php/bullet/article/view/44